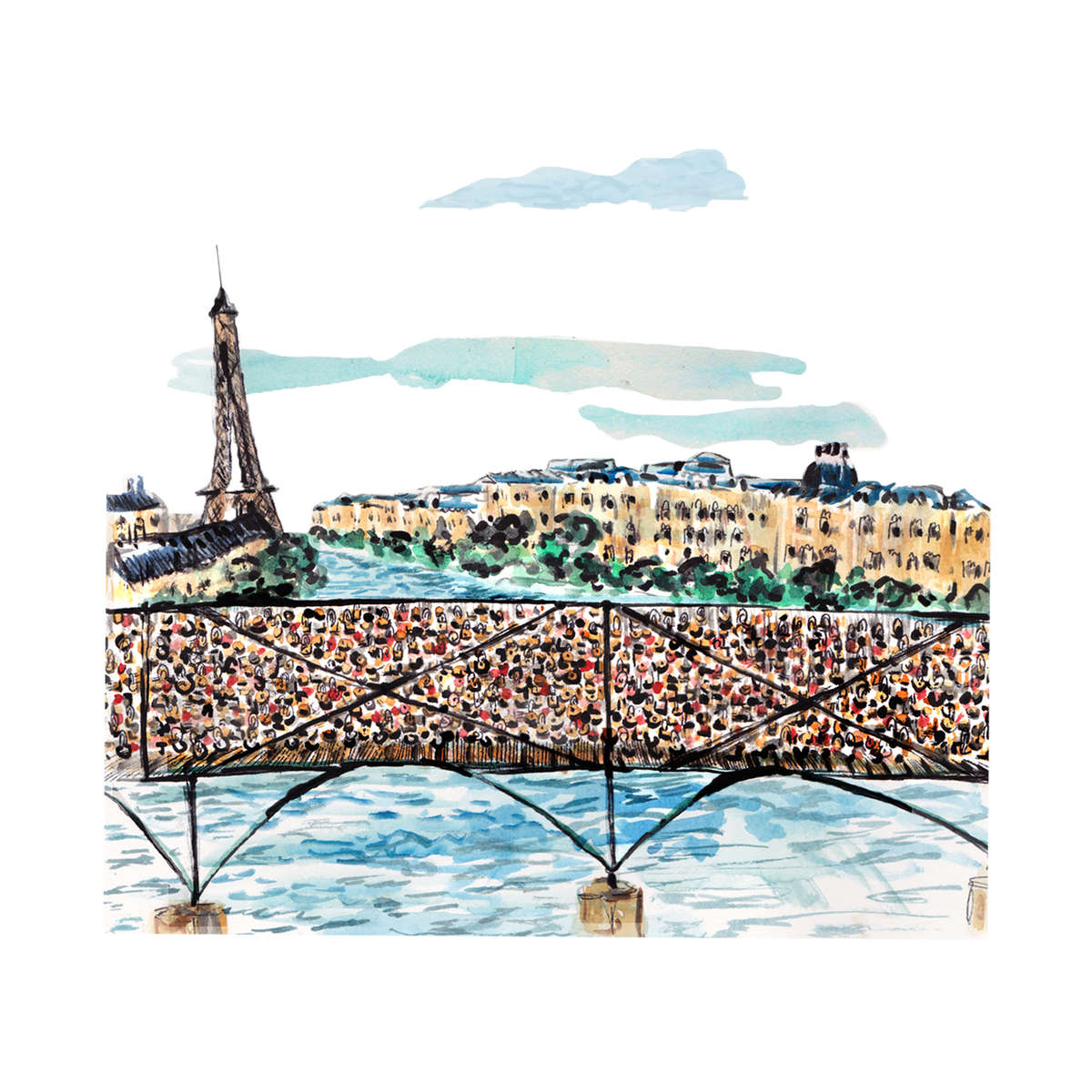 This collection is inspired by the Pont des Arts Bridge in Paris where couples visit and attach a padlock inscribed with their initials -- signifying that they will be together forever.

The Love Lock necklaces carry this same meaning and can be engraved on the front, back, or side with names, initials, or dates - anything you can think of.

We worked with Illustrator Pauline de Roussy de Sales to create some beautiful illustrations inspired by the bridge and by the love locks.