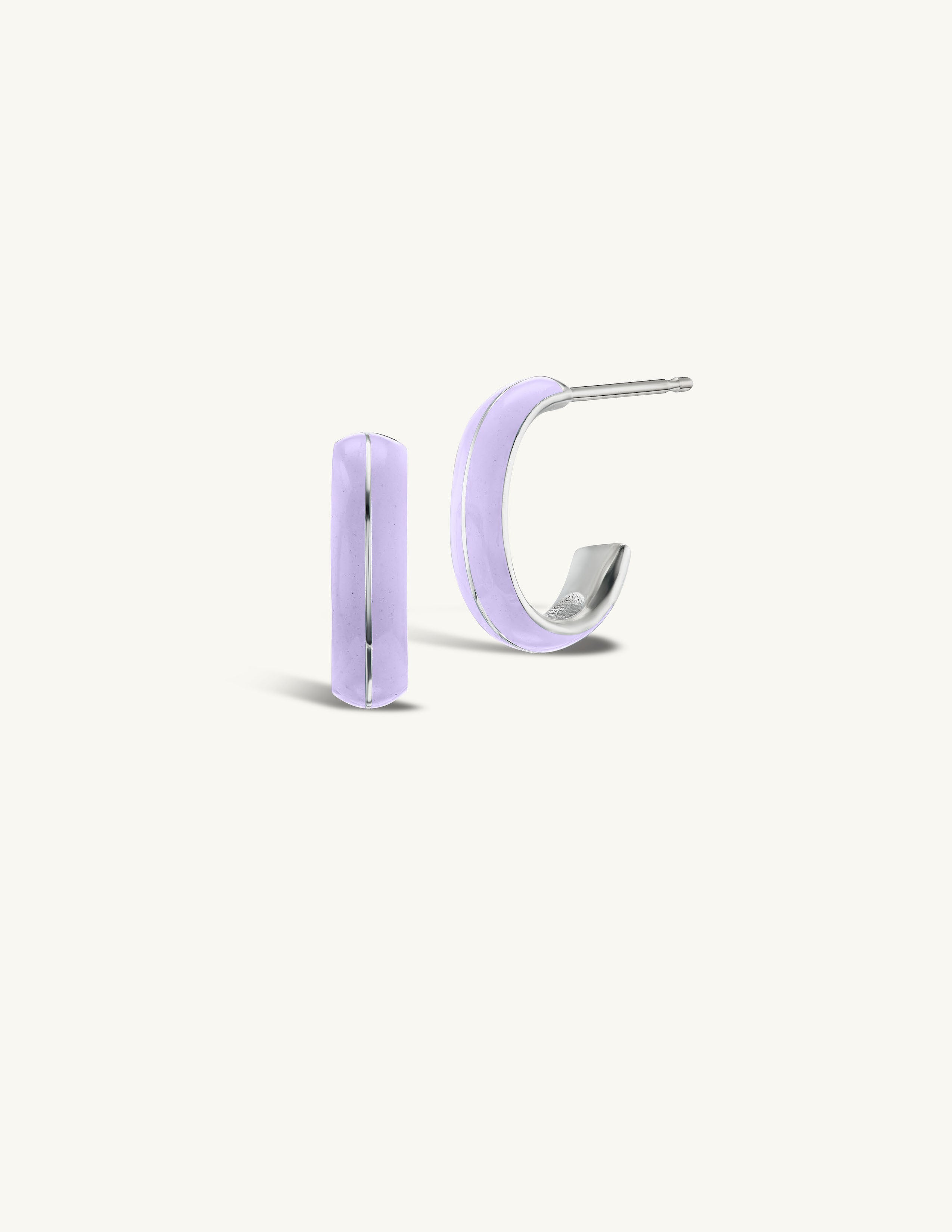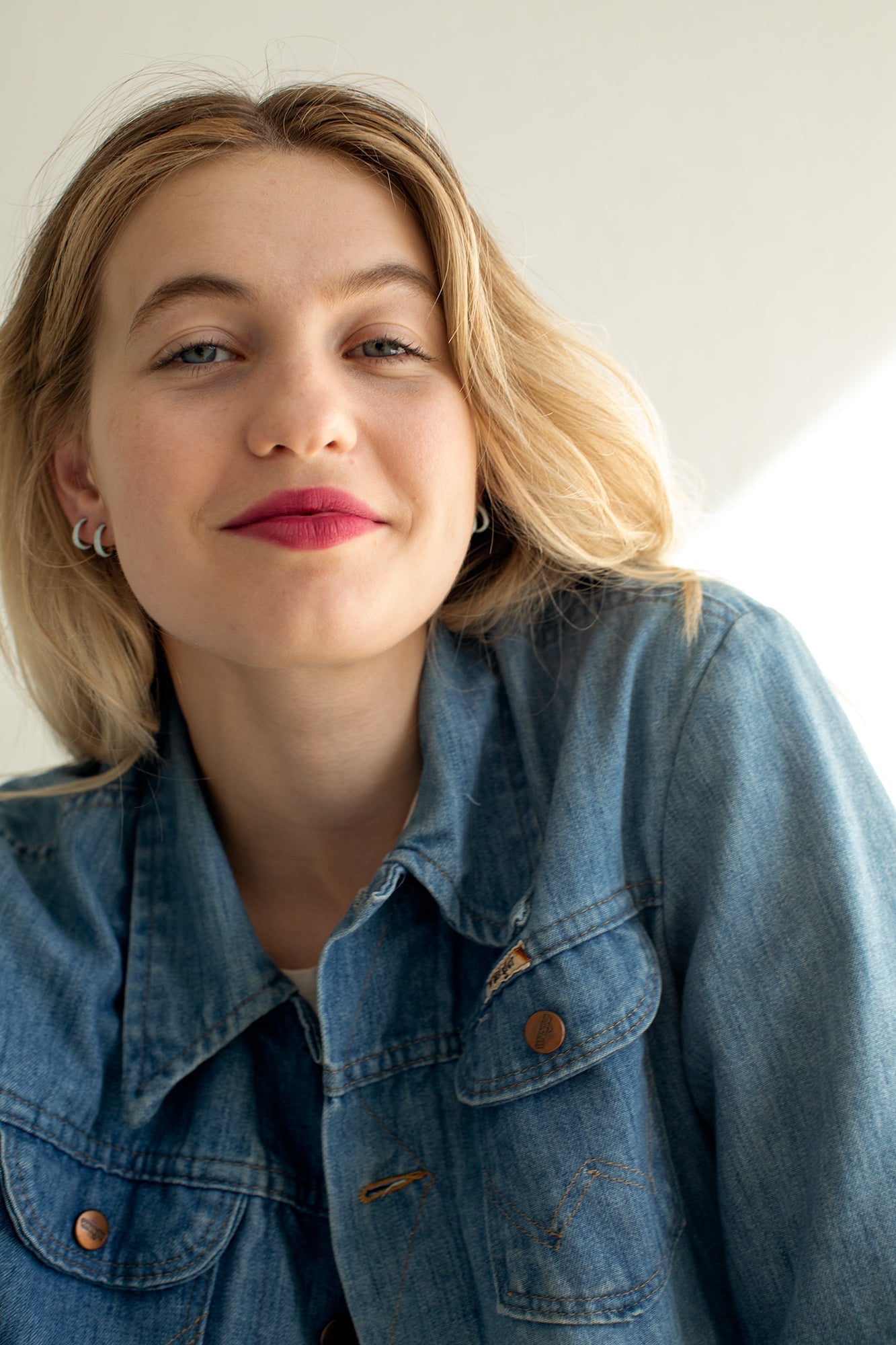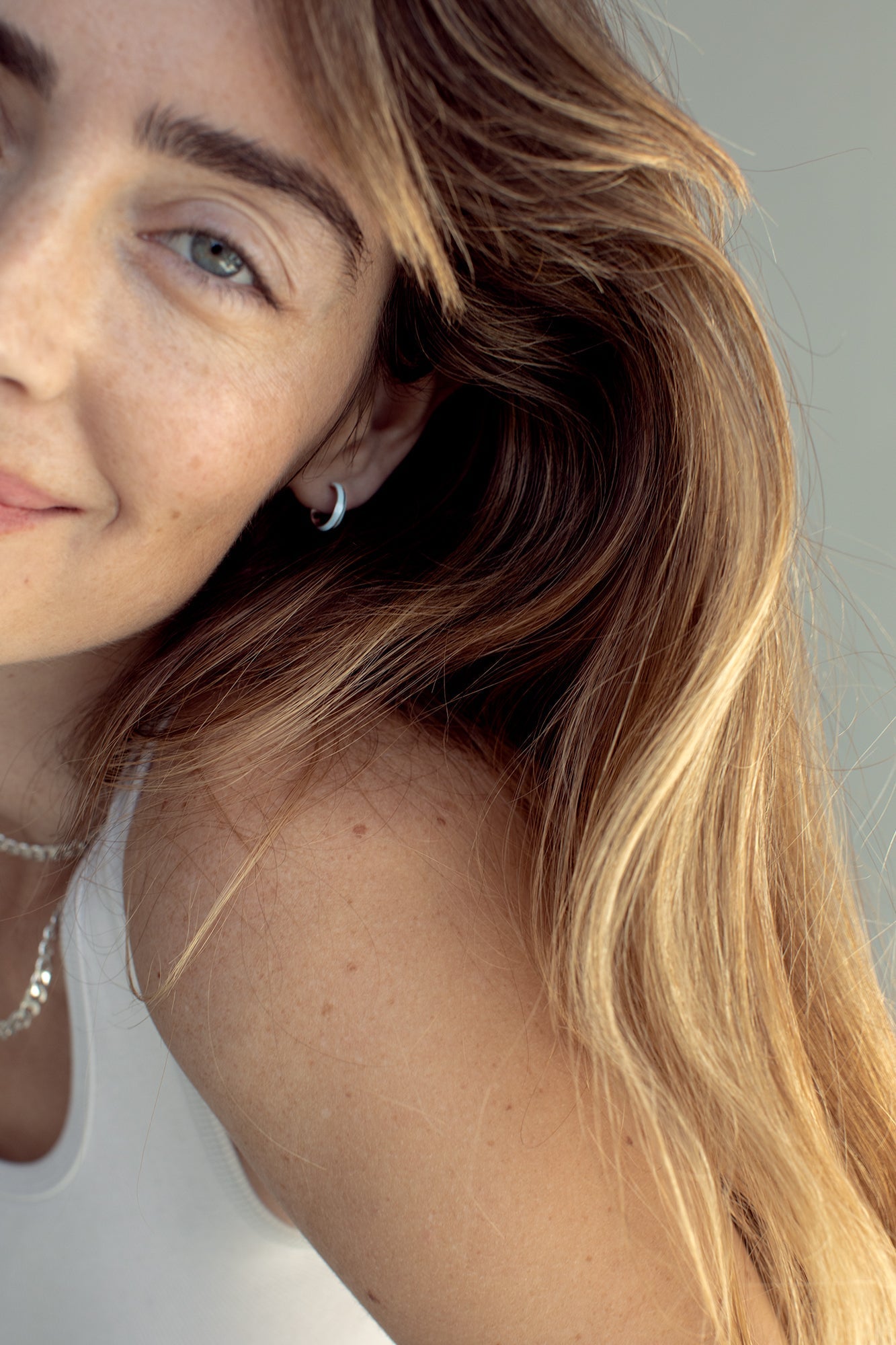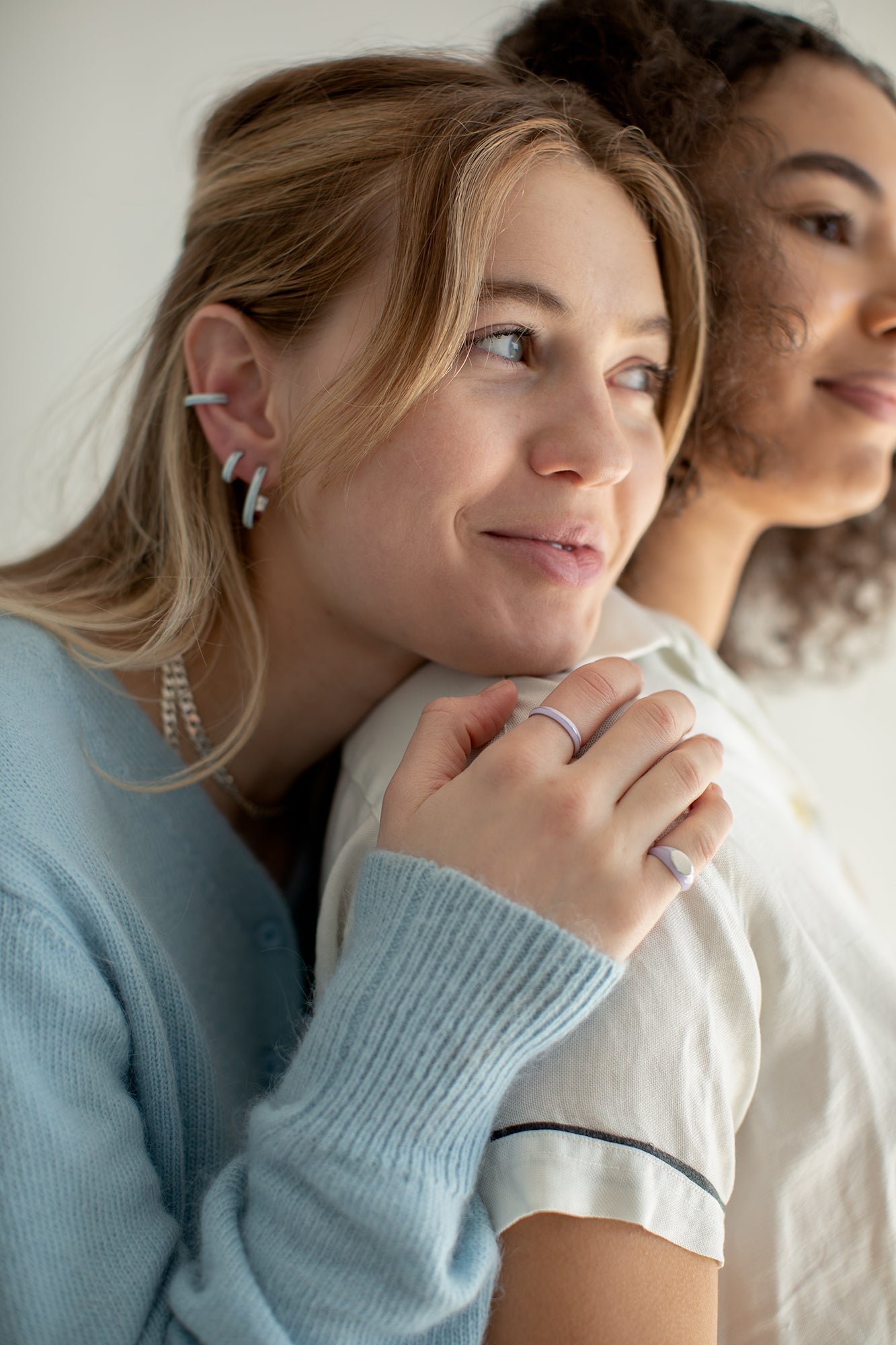 SRJ X Olivia S. Welch Small Purple Enamel Hoops
This item is Made to Order and will ship in approximately 3 weeks.
Our capsule collection is inspired by the feelings of youth and friendship - a throwback to a time when life felt leisurely, and staying up all night chatting with friends was the norm.
We wanted to capture these emotions while creating an affordable and colorful line that was playful and easy to style. We landed on soft pastel enamel to best represent the nostalgia of this wonderful phase of our lives. 
Playful and bright, these soft pastel purple earrings add a pop of color to your jewelry collection. These hoops are lightweight and made from solid sterling silver with a beautiful knife-edge design that runs down the center of the enamel. 
The hoops are sold as a pair and are the smallest size in the collection. Easy to style, and mix and match. You can't go wrong with any combination of sizes and colors. 
Thickness of Hoop: 3.5mm
Exterior Diameter: 13mm
Each piece of jewelry is carefully hand fabricated in our NYC studio so please allow 2-3 weeks for delivery. If you would like to request a rush order please contact the studio at sophie@sophieratner.com. Selecting faster shipping options will not speed up the time it takes to make the jewelry.
A love for craft you see in the details
At Sophie Ratner each piece of jewelry is made to order and carefully hand fabricated using the finest quality materials, including ethically sourced 14k gold and conflict-free lab grown diamonds.

Meaningful items take time. Please allow 3 weeks for production on all made to order styles.