How it Works
Curate your personal try-on experience.
Plus, get a complimentary one-on-one virtual consultation with Sophie.
1. Ring Selection
Choose 1-5 engagement rings/wedding bands from our bridal sample collection and pay a $50 per ring Deposit. 
2. Try & Size
Try on rings, size your finger, & schedule your complimentary virtual consultation with Sophie.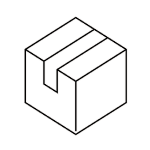 3. Return
Return the box, and all included materials using a pre-paid label & mailer after 7 days of trying them on. Receive your deposit return, plus a special gift.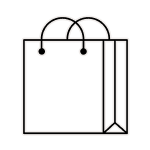 4. Shop
Shop for Engagement, or work one-on-one with Sophie to design your perfect custom ring.
Cost
The cost of your ring try-on box, when returned, is free! We take a deposit of $50 per ring to ensure the care and return of our ring samples. All rings and materials must be returned undamaged to receive the total deposit return. Return packages are to be shipped 7 days from when received. Please reach out to customerservice@sophiratner.com if you need more time. 
Products & Sizing
Our entire selection of Sophie Ratner Bridal Engagement rings are available for try-on. The samples are made from gold-plated silver and cubic zirconia stones. Rings come in finger size 6, and the carat sizes range per design. The samples represent the design and sizing of stones but do not carry the same quality of finish. Imagine the actual ring to be 10 x better! All of our ring designs available are meant to be a starting point for you to take inspiration and customize band & stone size, shape, color, & material. 
Virtual Consultation
Scan the QR code in the ring box to start a conversation with Sophie. Schedule a time for a virtual consultation to get a one-on-one experience with the designer. 
Shipping
SRJ Ring Try-on boxes are shipped when all chosen items are available. They will ship via UPS Ground unless customers choose expedited shipping. Use the complimentary pre-paid label & mailer to send back the ring box 7 days after receiving it. Please reach out to customerservice@sophiratner.com  if you need more time. At this time, we only ship within the United States. 
Please contact us if you have any other questions about our try-on program.
Interested in starting a custom project? Learn more about the process
Book a virtual appointment or visit us at our showroom IRL.