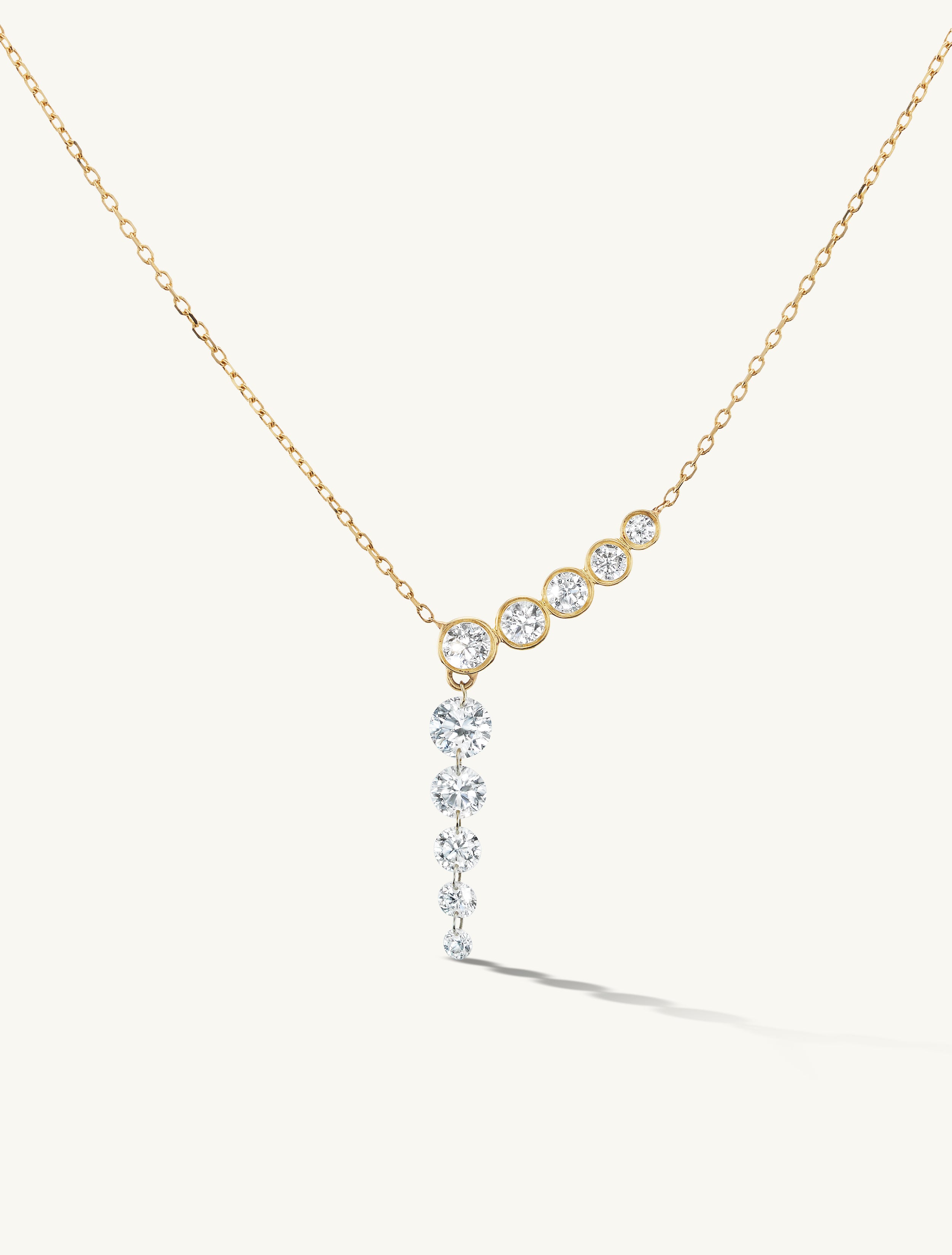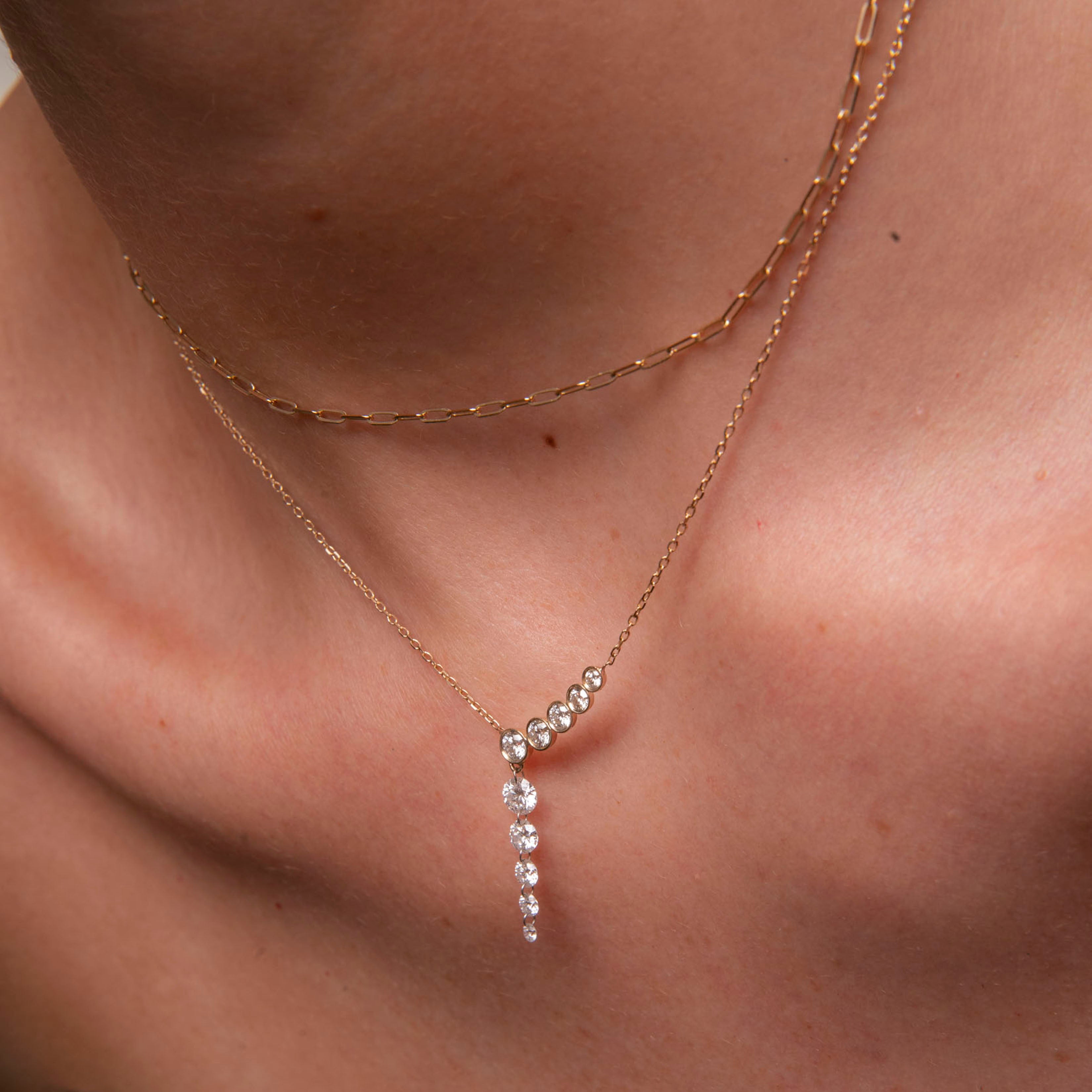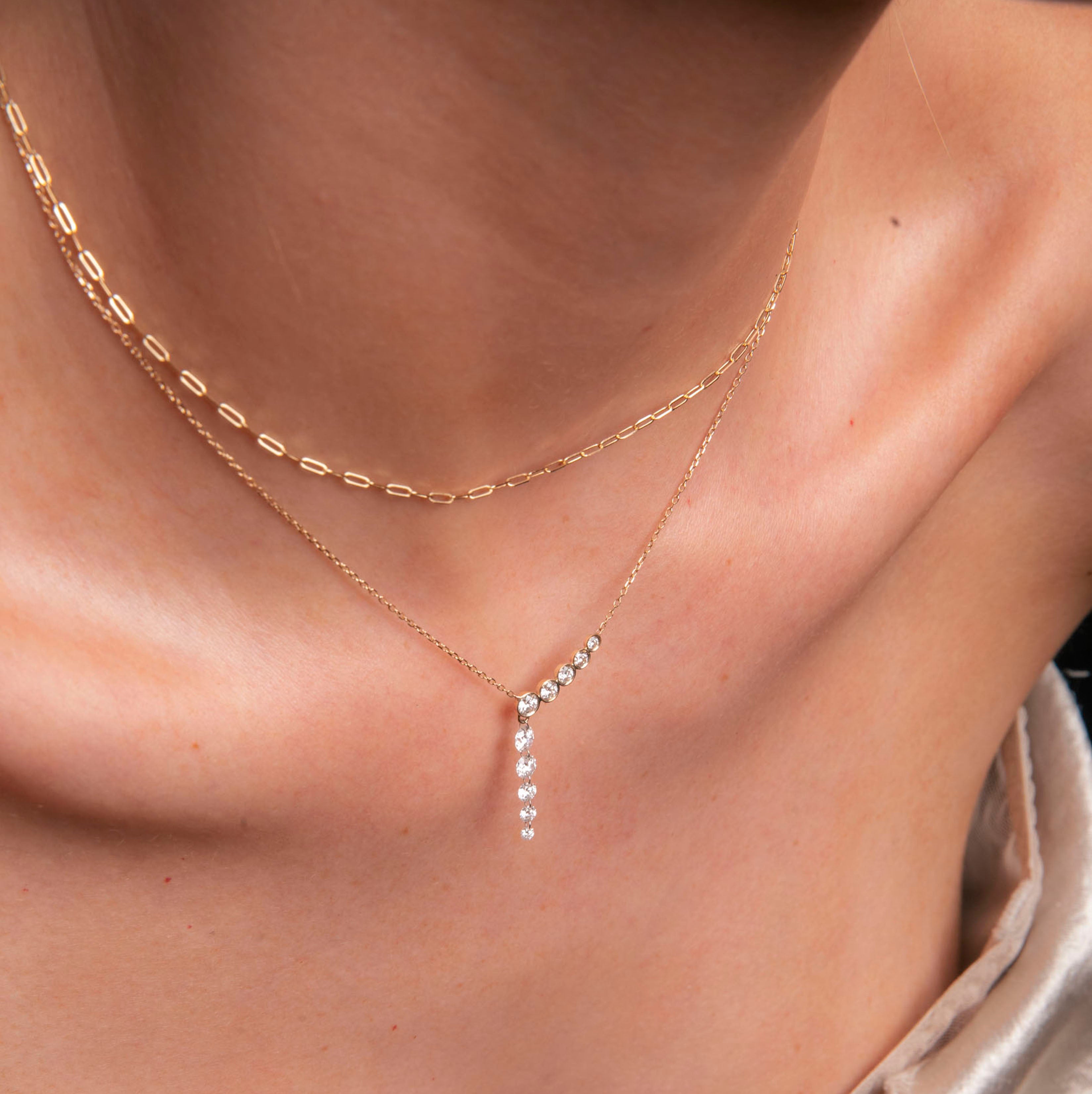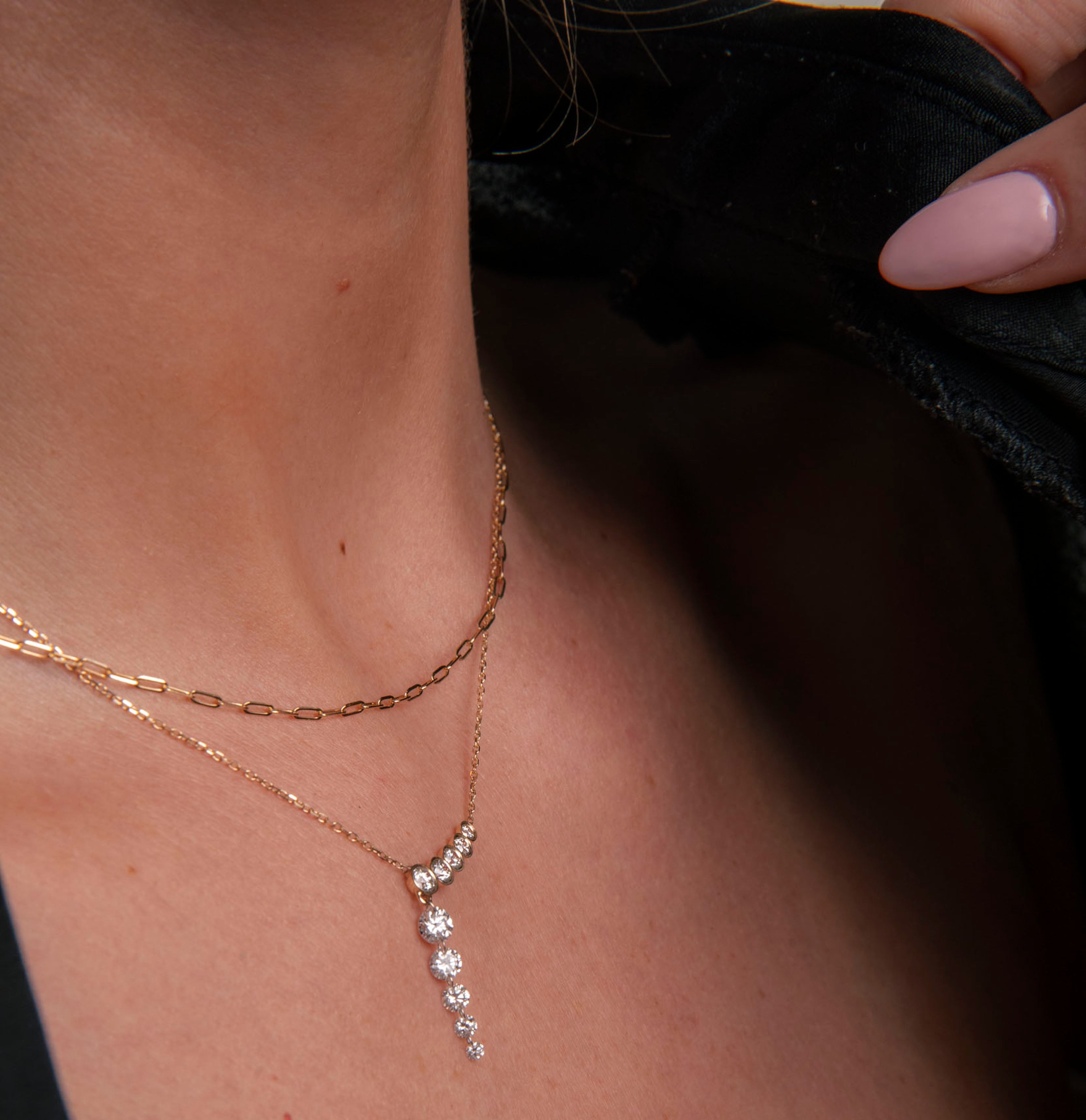 Five Diamond Line with Quintuple Pierced Diamond Necklace
This item is Made to Order and will ship in approximately 3 weeks.
A line of 5 cultivated round stones set in a 14k gold bezel with a hanging quintuple pierced diamond charm, attached to a shimmering diamond 14k gold chain. 
We love to pierce diamonds because it's the purest way to show off every facet of a stone. Laser-drilled, then attached to a small jump ring rather than a setting and welded to a delicate chain, allow lights to shine through the diamond, enhancing its brilliance.
Carat Weight: 1.07
Pierced Diamond Charm Length: 1" 
Chain Length: 18" with 16" option. 2" of pierced diamonds.

Each piece of jewelry is carefully hand fabricated in our NYC studio so please allow 2-3 weeks for delivery. If you would like to request a rush order please contact the studio at sophie@sophieratner.com. Selecting faster shipping options will not speed up the time it takes to make the jewelry.
A love for craft you see in the details
At Sophie Ratner each piece of jewelry is made to order and carefully hand fabricated using the finest quality materials, including ethically sourced 14k gold and conflict-free lab grown diamonds.

Meaningful items take time. Please allow 3 weeks for production on all made to order styles.