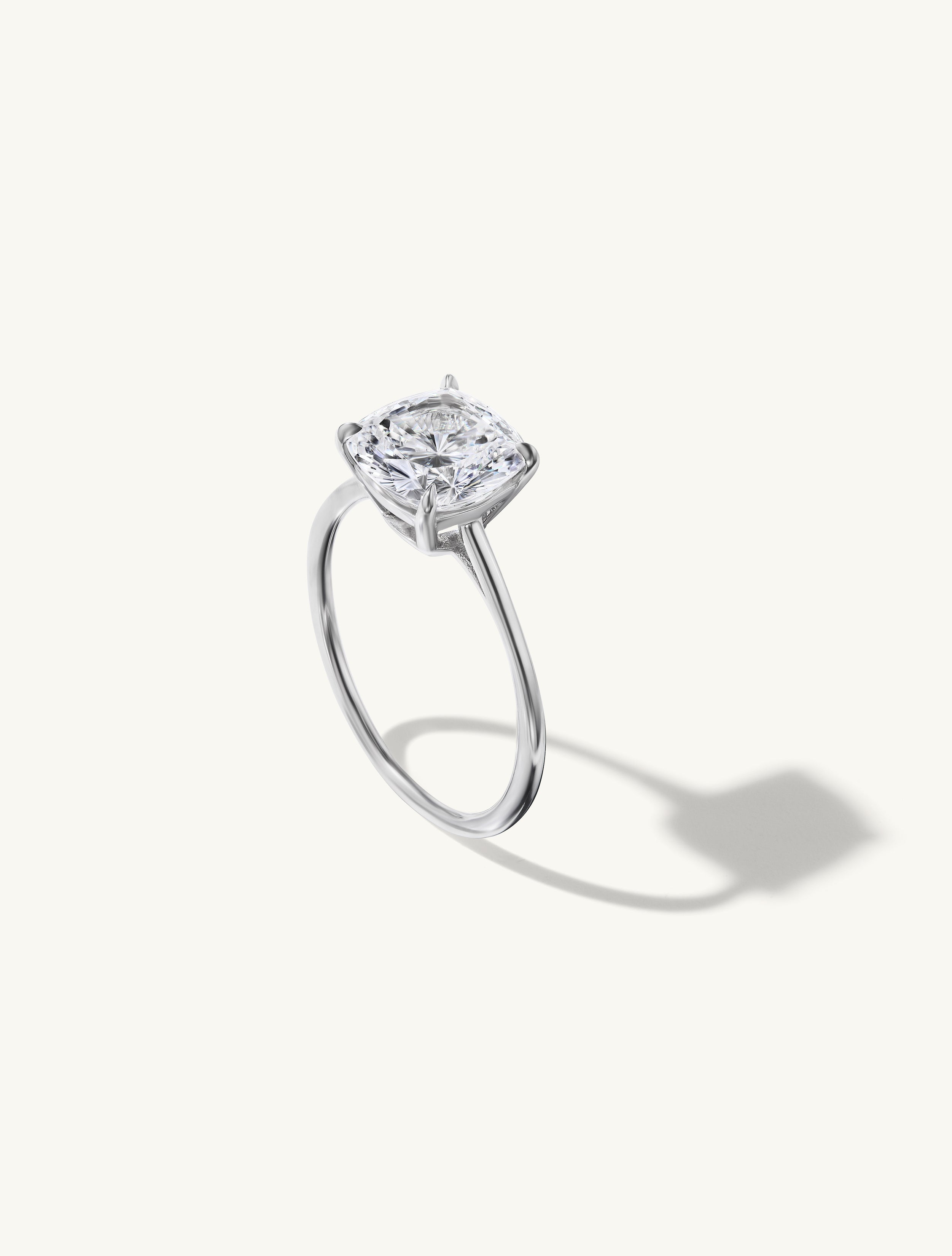 Floating Round Engagement Try-On Ring
Delicate & sleek claw prong setting with a barely there band design. Creates a floating illusion, amplifying the brilliance of the center stone.
Sample representative of the Floating Round Engagement Ring
Cubic Zirconia 2 Carat
Silver Plated 14k Gold Round Band
The samples represent the design and sizing of stones but do not carry the same quality of finish. Imagine the actual ring to be 10 x better! Samples are sent in Size 6.
Ring Try-on designs are meant to be a starting point for you to take inspiration and customize band & stone size, shape, color, & material.
Band Width: 1.5mm
Stone represents size of 2 Carats
Ring Try-on boxes are shipped when all chosen items are available. They will ship via UPS Ground unless customers choose expedited shipping. At this time, this program only ship within the United States.